Treatments based on reducing stress, relieving pain and improving your everyday life.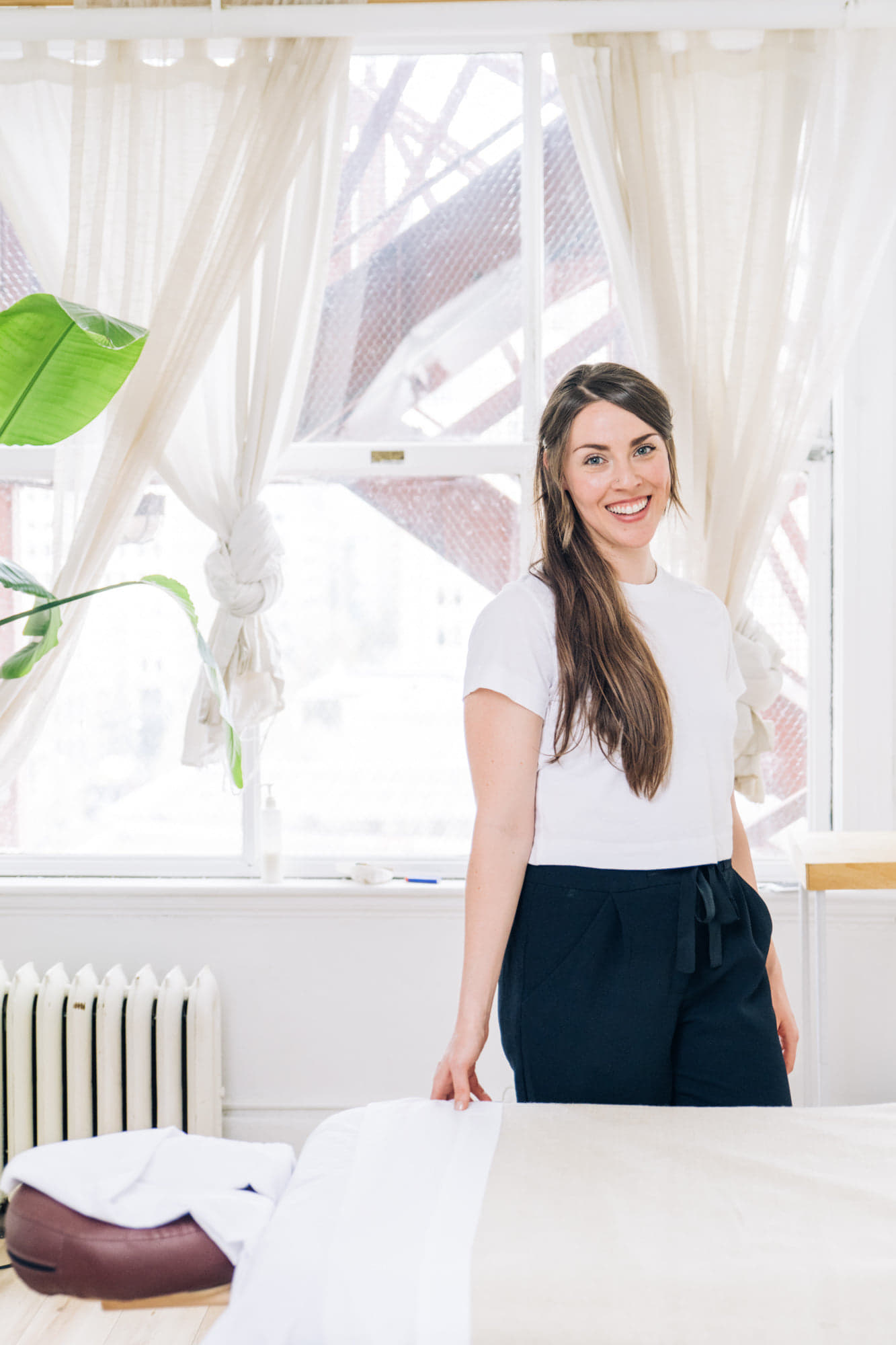 Meaghan Morrissey, RMT
I'm here to help you get to the root cause of your pain and transform the body back to its natural state of wellness.
Using relaxation to integrate the nervous system into a state of healing, I focus on deep and specific therapeutic relief to address and treat acute and chronic injuries. My holistic approach to the body includes prevention and therapy of pain patterns associated with chronic strain and postural imbalances.
Looking at the body as a whole, I address areas of dysfunction, pain and injury through a variety of treatment modalities which include:
deep tissue massage

fascial manipulation

trigger point therapy

ligamentous articular strain technique

joint mobilizations

manual stretching
Since sustaining injuries to my back at a young age, I have been no stranger to chronic pain and discomfort.  I began receiving registered massage therapy treatments and practicing regular yoga. Having found massage therapy as a young adult, I found so much relief from my pain that it inspired me to one day obtain the skills and tools to give the same care and body awareness to others.
Yoga, of all types, continue to be a part of my healing journey.  I regularly practice to unlock the tools in which I can heal and overcome chronic tension and balancing areas of tightness. Hatha, and Yin Yoga, have been great examples for opening up the body to this:
maintaining and strengthening body awareness

rebalancing postural dysfunctions

promoting mind-body connection

reducing stress in the body
Taking care of myself in a whole-body, active and holistic approach, enriches my practice as an RMT tremendously.
I provide a calming environment with empathetic support and an uplifting attitude to help realize my patient's best potential in health and their ability to heal.  During treatment, I integrate my focus in whole body wellness (incorporating physical wellness with emotional and mental clarity), with conscious breath-work and welcoming clear communication in a nurturing environment.