The goal of the sports massage is to focus on all the areas of the body that are used for or have been affected by any kind of sports activity. A sports massage is used as a preparatory and recovery tool by athletes that are engaged in sports. A key point to remember here is that sports massages are not all the same since each one is designed according to athlete and their goals.
Many people are not aware of what these massages entail because a lot of people go for massage therapy treatments aimed at relaxation and reducing tension, while athletes and gym enthusiasts book for the specific sports treatments.
There are so many aspects to this particular kind of massage, and we are happy to inform our Vancouver Community about each one of them.
Specifics of a Sports Massage
So, what exactly is a sports massage? Building on what we have already mentioned above, a sports massage targets the body's soft tissues that are engaged during sports exercises.
There are many benefits to a sports massage, and people often compare this and a deep tissue massage because of the level that the massages operate on.
If we were to mention a bit of the history of this type of massage, it could be said that Jack Meagher is the pioneer of sports massages in the United States of America. Sports massages have been benefitting the sports world since the time of runner Paavo Nurmi. Nurmi, better known as The Flying Finn, incorporated sports massages in his routine back in 1924, when he won five gold medals in the Olympics held in Paris. Many people like to say that the one thing that helped him reach his victory was his continued sports massages.
Techniques Applied in Sports Massages
Sports massage is a pretty broad term, so what kind of techniques will the sports massage therapist use while giving you a massage?
Your therapist determines the techniques that can be used with individual clients depending upon their physiology, present state, purpose of the massage and preference of the patient. The standard techniques that are seen in sports massages are:
Swedish-style massage for warm-up and relaxation

Petrissage (kneading) for deep tissue on larger muscle groups

Compression for tendon and muscle release

Tapotement (rhythmic striking) for nerve distraction

Vibration for nerve distraction and muscle release

Friction for adhesions and scar-tissue release

Gliding to lengthen muscles and relax nervous system

Stretching (Active and Passive)

Percussion for large muscle groups like your back and thighs

Trigger points release to release knots

And more! 
If you are unfamiliar with these techniques or have questions about them, please send us an email or ask your sports massage therapist.
We at Mountainview Movement encourage our patients to be fully involved in their massages, which is why our RMT's are always ready to answer all questions. If you find any of the techniques to be painful or cause you discomfort, talk to your sports massage therapist and convey your feelings, and they will adjust the massage accordingly. 
If you have chosen a professional and well-known sports massage therapist, you can rest assured that they know what they are doing, but we still think communication is key. If you are getting a massage to heal from a sports injury, you will do well to remember that the massage might be a bit painful as it will target tissues involved in the injury. We work within a therapeutic pain scale and want to make sure that we are never causing more harm than good. Your therapist's knowledge and your sensation feedback will add immense value and benefit to your sports massage.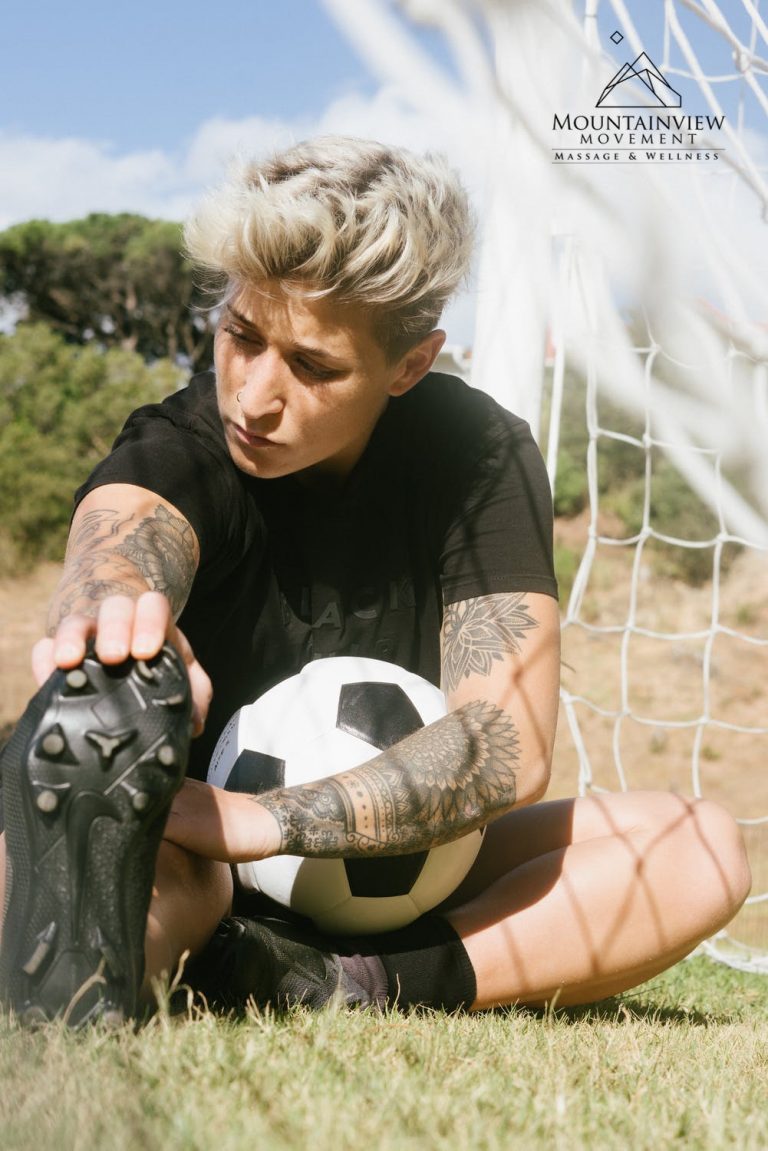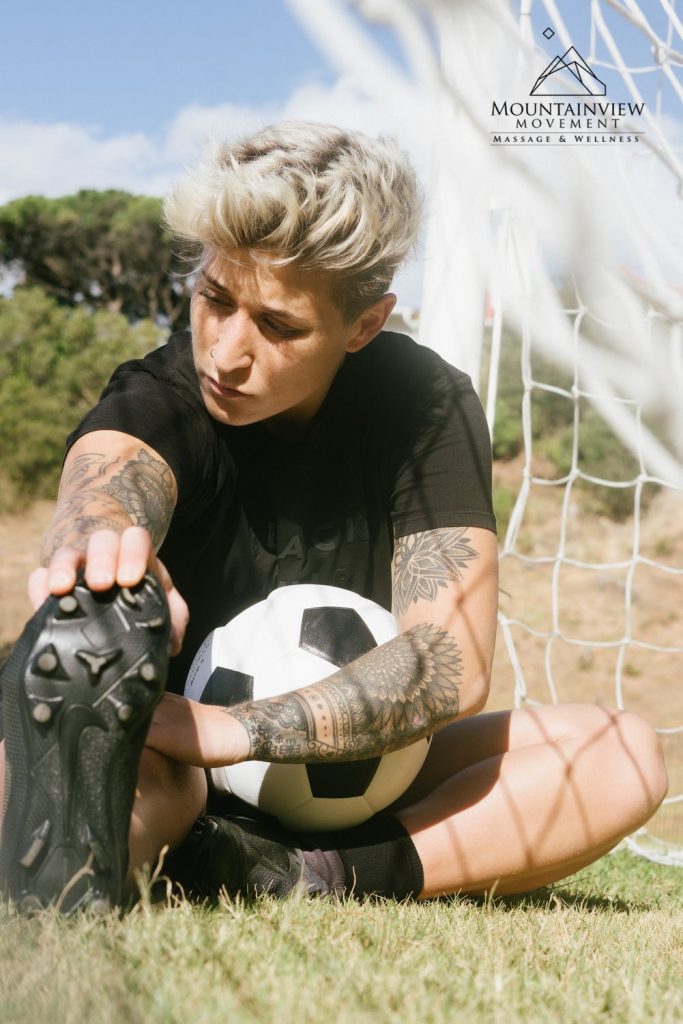 Who Can Administer Sports Massages?
If you are an athlete, your muscles might be tingling at the prospect of getting a sports massage, and you might have already started looking into some sort of therapeutic massage and massage therapists, but we encourage you to do research into who you are booking your massage with. Sports massage can be administered by Registered Massage Therapists, professionals who are extensively trained with sports massage techniques.
If you are trying out a new sports massage therapist, you will need to conduct a bit of research on that individual. It is better to have a list of questions prepared that you can ask the therapist before you hire them. Inquire about their sports massage experience and their personal athletic level. Get to know the massage therapist by reading their bio, calling the clinic to ask questions, or send an inquiry email.
It is wise to only go for massage therapists that are known to be the best in the sports massage field. For example, Brenley Nella, RMT at Mountainview Movement Massage and Wellness spends portions of her winters as the official RMT for the Canadian Ski Team. She treats everything from mild to severe DOMS, muscle restrictions, joint pain, increasing range of motion. Prevention is key with athletes! Her professional experience yields exceptional results! Many of the RMT's on our team deliver exceptional treatments for athletes. Feel free to contact us for more information on whom we would recommend.
Regardless of whether you are recovering from a sports injury or training for an event, you will only want the best to work on your body to yield the best results.
If you are in Vancouver, we would love for you to come and visit us. We are a wellness studio with passionate therapists whose primary focus is the comfort, well-being, and betterment of every patient. We pride ourselves on providing the best massage therapy services in all of Vancouver.
Sports massages are one of the specialties of our registered massage therapists, and we have catered to many athletes in the area. We house  massage therapists who are professionals and are completely up to date on the new techniques of the massage.
We encourage you to call +1 978-674-5857 and book an appointment for a sports massage. If you are not looking for a sports massage, we also offer cupping massages, registered massage therapy, relaxation massages, and registered acupuncture. Our services can be availed from 7 am to 9 pm from Monday to Friday and from 8 am to 8 pm on Saturday and Sunday. 
What Can You Get Out of a Sports Massage?
Most athletes' purpose of getting a sports massage is similar, speedy recovery and injury prevention! Let us take a look at the physical benefits:
Increased Joint Range of Motion
One of the many researched benefits of sports massage is that it increases the joints' range of motion. The adjoining muscles of joints are generally the ones that suffer the most damage in sports injury, which is why they are the main focus during the massage. When the muscles recover, it will allow the joints to operate like before the injury occurred.
In accordance with the above point, a sports massage promotes flexibility as it allows all the muscles of the body to relax completely. The sports massage therapist will work on the muscles that bear the most load and wear and tear through the specific sports that you participate in. With each knot that they undo, you will feel that you can move your body better.
As for your personal well-being, one might feel exceptionally better once you experience the specific style of a sports massage. With your body in a relaxed state, you will finally be able to feel completely healthy. Your emotions will align with your body's positive state, and you will feel happier and at one with yourself. 
Reduction in Muscle Tension
Does it feel like your muscles are strained all the time? You can detect muscle tension at home on your own if you feel like your muscles are stretched out too thin. If you feel that your mobility has been limited, it might be a sign of muscle tension, and one of the best ways to relieve your body of that is a sports massage. Muscle tension generally happens in the soft tissues, which are what is worked on during a sports massage. 
Muscle spasms are often a result of strained muscles, which can happen due to overexertion or even a minor sports injury. No matter how careful you are, if you are involved in sports on a regular basis, you are bound to experience some muscle spasms from time to time. 
The sports massage may finish and end with a more relaxing style of treatment techniques. This allows your body to ease into the deep tissue work as well as relax after. Relaxing your whole nervous system by getting a massage allows your body to prepare for a deep sleep. Our patients often report having incredible night sleeps after they receive a massage therapy treatment. 
Commonly Said Advantages
These benefits are not researched, but most of the population that gets sports massages concur that they experience this. The most common benefit is that many people claim that it lowers their blood pressure, which proves to be beneficial for their hearts. It has been reported that a sports massage is the best way to eliminate exercise-related waste, which is lactic acid. The buildup of lactic acid is harmful to the body, so there is benefit in trying out a sports massage for this. With frequent sports massages, you will be able to take care of your body better and have fewer underlying muscle issues. The main point is that there is no harm to getting a sports massage if you are getting it done by professionals. It is beneficial in every way, and your body will thank you for providing it with relaxation and recovery.
After Effects
There are no particular side effects of a sports massage, but if you just suffered from a sports injury and then got the massage done, you may feel a bit sore or stiff for a day or two. Do not be put off by this as it is completely normal, and on the third day, you will feel significantly healthier. Please provide us with feedback if you are experiencing more than expected soreness.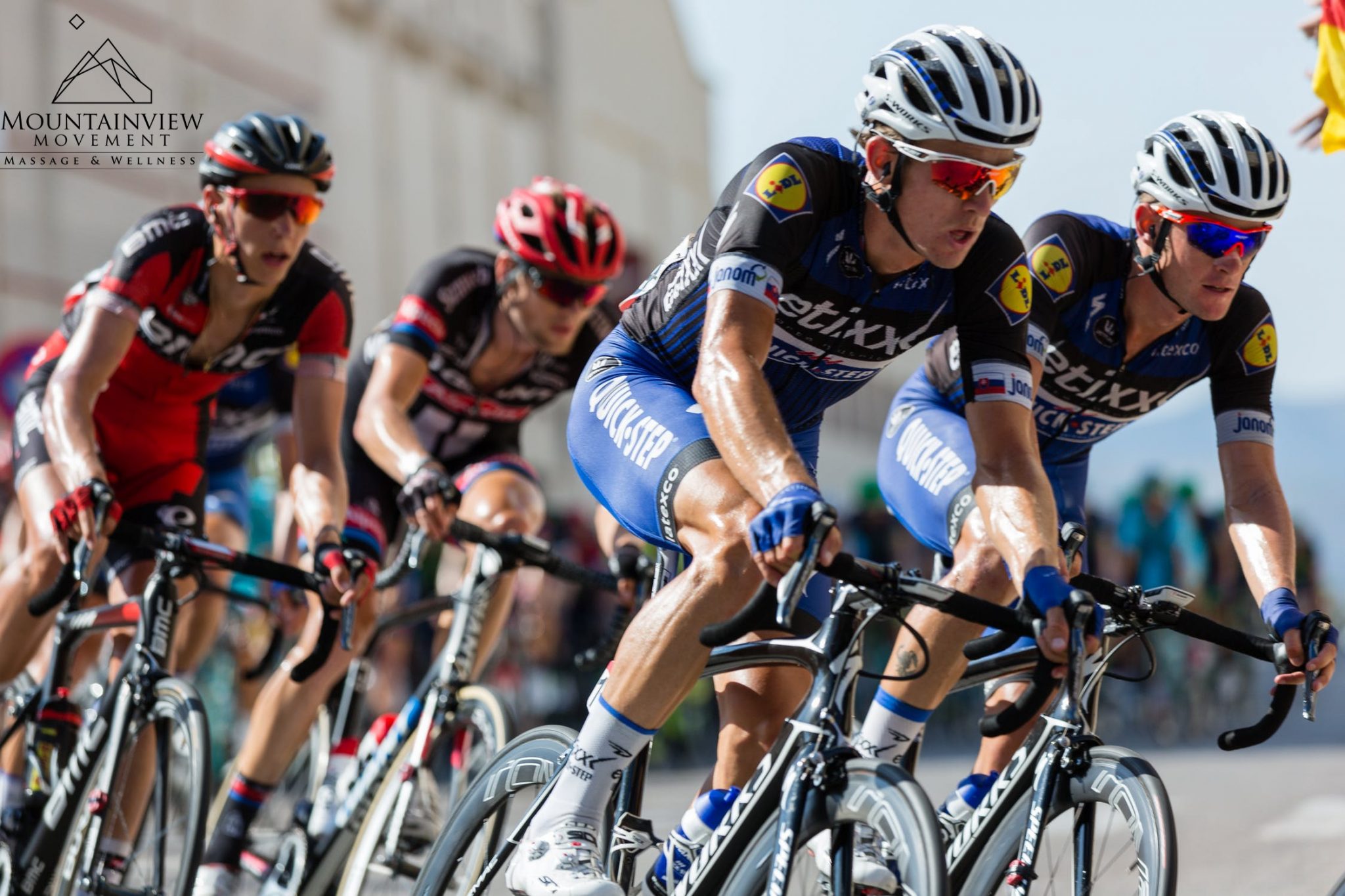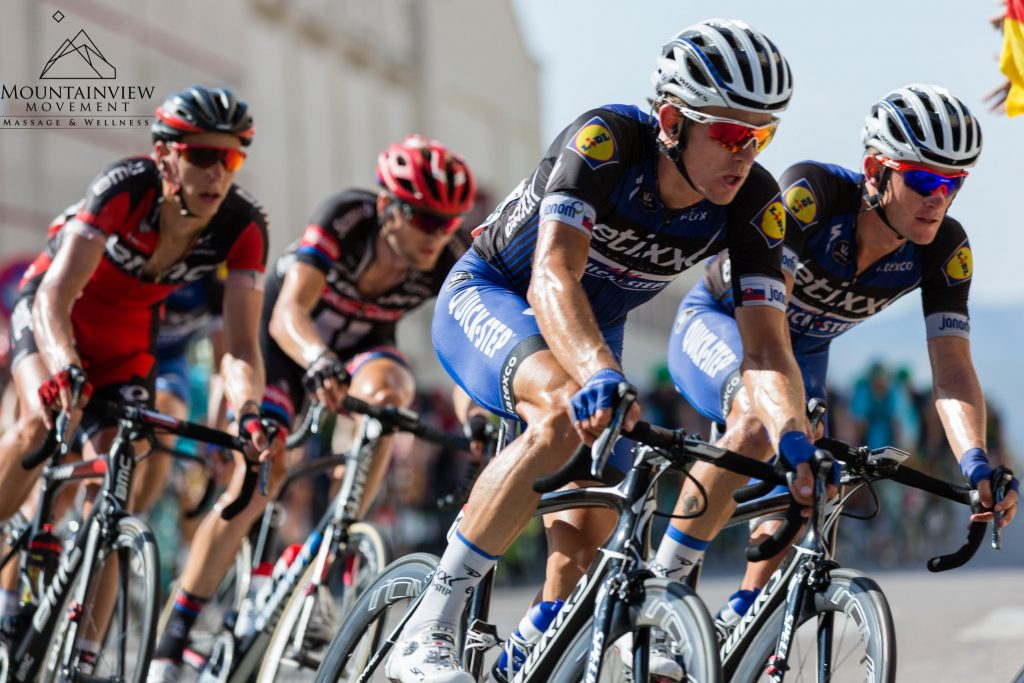 Tips to Help You Through the Session
If you are getting a sports massage for the first time, you might not know what to expect or how to go about it. We have jotted down a few tips that will help you through the journey of getting sports massages done.
If you are in pain or discomfort, book an appointment with a sports massage therapist and get yourself treated. Often people wait it out, thinking that the soreness or injury will go away on its own which sometimes may be the case, but it is often smart to do this in tandem with an effective sports treatment.
Please don't think that you should bear a lot of pain during your massage! If you're having to brace yourself from the pressure or you find yourself holding your breath, that is not our optimal treatment condition. The key is to communicate with your sports massage therapist and let them know what feels right for you.
For sports massage therapy, we recommend patients wear sports shorts that fit tight to your body. Women can be more comfortable if they also bring a sports bra. A sports massage can range from specific, point work on small tendons, joints and muscles, to a faster pace massage with active and passive stretching. Having clothes that fit tight to your body will make you feel more comfortable and allow your massage therapist to work efficiently. 
Conclusion
Preparing for a sports massage is like preparing for any other massage, so do not be nervous and book your appointment if you feel like it would be beneficial for you. Sports massages are a blessing to athletes all over the world and should be utilised regularly for amateur and pro athletes alike. Frequent sports massages done by an experienced sports massage therapist will bring a significant positive change in your life. We would encourage you to take care of your body and provide it the relief and relaxation it deserves by receiving a sports massage.  
Still not sure? Here are some commonly asked questions when it comes to athletic massages:
What Is A Sports Massage?
It's a massage specifically designed to target groups of muscles or individual muscles that impact athletic performance. It may use modalities from other massage types such as Swedish, Deep Tissue, ART, Myofascial release. However the goal strives to be enhanced athletic performance. It is scientifically proven to improve recovery and prevent injury.
How Is A Sports Massage Different From A Normal Massage?
As mentioned previously it focuses more on specific muscle groups that a general full body massage. Any adhesions or muscle tension is targeted for release to enhance performance. Normal massages might focus on relaxation or specific problem areas such as posture.
Will A Sports Massage Help My Performance?
Absolutely! You may be surprised by just how much. Feel free to book in with us and discuss it with your therapist.
Will A Sports Massage Hurt
It shouldn't hurt and if it does make sure you communicate this effectively with your massage therapist. There may be uncomfortable parts of the treatment particularly if your therapist is targeting deep tissue or areas that require them to get thoroughly work into a muscle.
Where Can I Get The Best Sports Massage
We have registered massage therapists who actively work with some of the elite sports teams. If you have any more questions – come and see us!