Interested to find out if a prenatal massage might work well for you? Read the article below written by one our expert RMT's Sage Graves
For a lot of women, pregnancy is a time in their lives filled with highs and lows. With the joy and excitement of motherhood approaching, there can also be physical and mental strain on the body. Your aches and pains mean your body requires a massage, but – you wonder – can you experience a massage while you're pregnant? The short answer is, yes. You can opt for a specialized massage called prenatal massage or pregnancy massage to make sure you and your baby are feeling comfortable throughout the process.
Our Massage Therapists are trained and educated in prenatal massage to ensure that treatments are safe and effective, and unique to meet what your body needs during this time.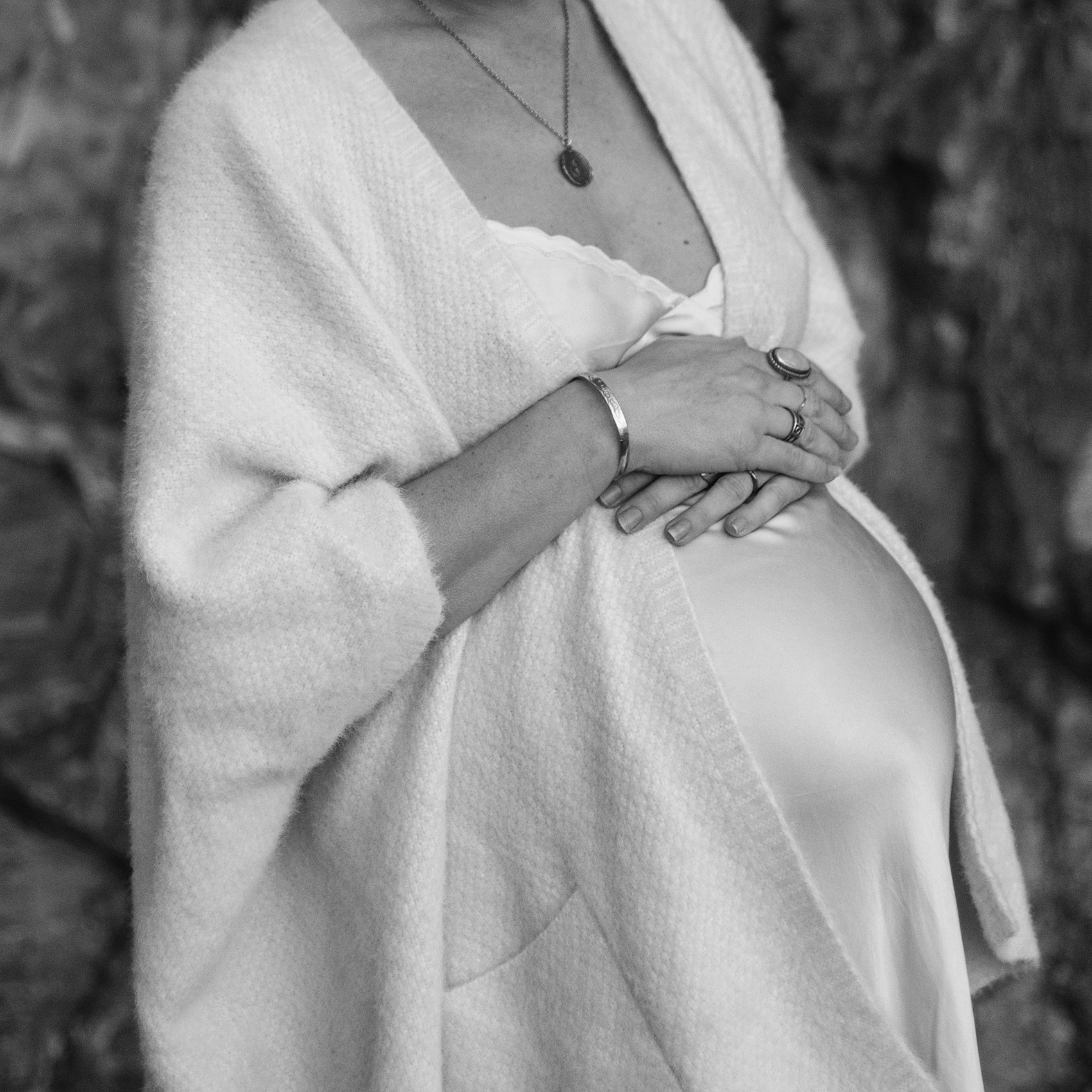 Is seeking Massage Therapy safe throughout pregnancy?
For every trimester you progress to in your pregnancy, special treatment modifications will be made to ensure you are comfortable and safe at all times. Specific prenatal training is mandatory for all Registered Massage Therapists (RMT's) to complete, with emphasis on the safest treatment path possible at all times. Our prenatal massage treatments are 75 minutes in length to ensure that enough time is allowed for an in depth history, a conversation of any specific areas of focus and any questions you have. Your position on the treatment table, pressure and the techniques used will be modified and adjusted based on safety and effectiveness. We will frequent check-in with you throughout the entire treatment to make sure you are feeling comfortable.
Typically, the lower back and abdomen will be avoided during your first trimester, as well as deep pressure, heat to the low back and any joint mobilizations. This is a precaution to make sure that there is no interference with your body as it adjusts to the pregnancy. Very light stroking may be permitted in this area, but this be decided before the beginning treatment based on your history and any associated risks and benefits discussed before hand. Typically, prenatal massage is most effective starting in the second trimester, however you will not be turned away if you are currently in the first trimester. You and your Massage Therapist will speak about the benefits and risks associated with treatment based on your goals, the therapist may also make an educated decision to move forward with an effective treatment plan. High-risk pregnancy patients are always welcome at our clinic. If you are experiencing a high-risk pregnancy, we ask that you speak to your doctor first about seeking massage during this time and be sure to take the time to fill in the intake form in depth and in as much detail as possible for your therapist.
There have been reports of certain pressure points inducing contractions and even labour, although they are not scientifically proven with evidence, for your safety these areas are always avoided.
Relieve stress, tension and improve your holistic wellbeing.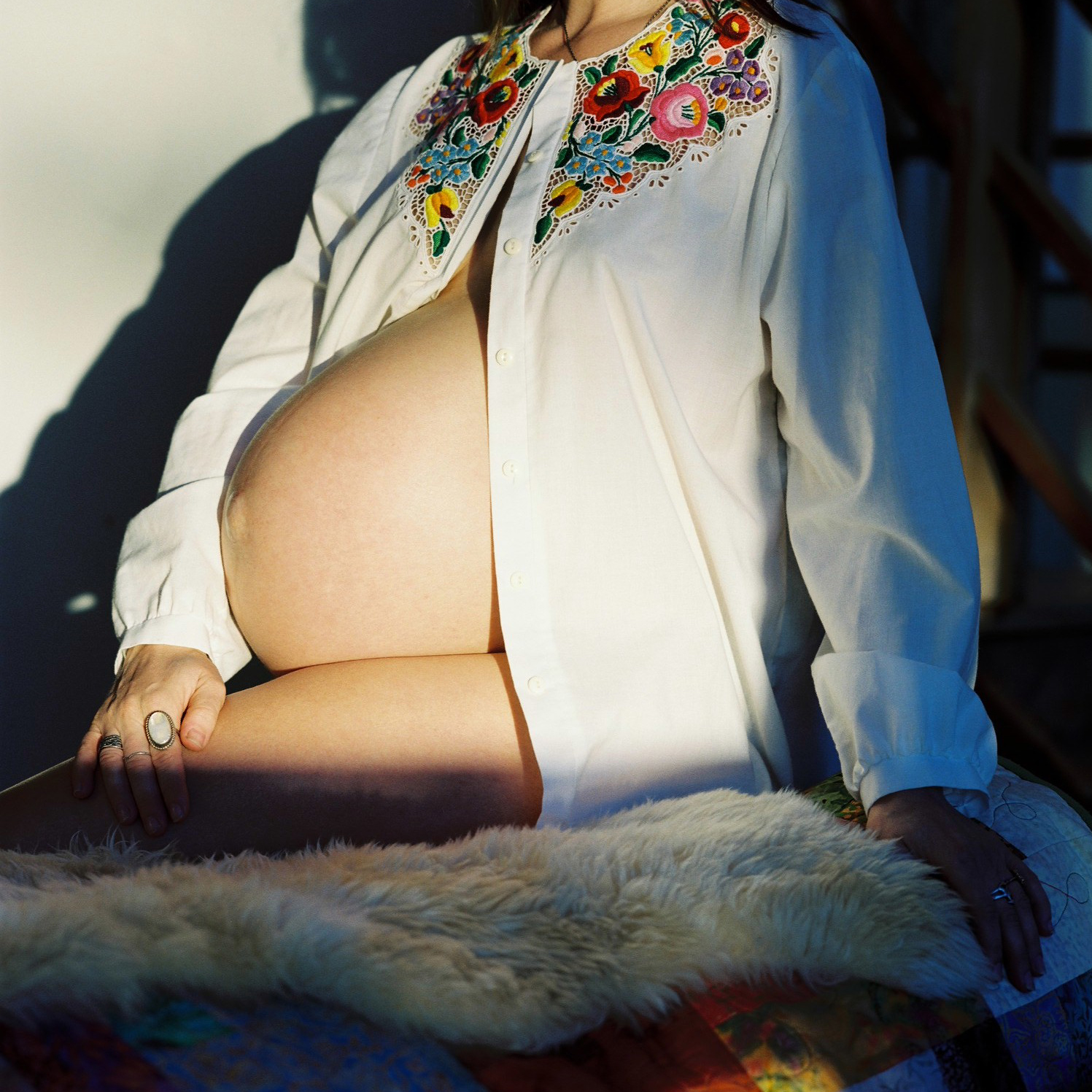 What can I expect?
A prenatal massage is pretty similar to a full-body massage.Of course, your treatment will be adapted to make the experience safer (and more relaxing) for both mother and baby. During a pregnancy massage, you'll have the help of specialized recliners and pregnancy pillow to keep your position safe and comfortable allowing you to lie face down for some or all of the treatment. (Not all clinics utilize these special pillows, but we do)
Upon arrival, you will be welcomed inside and asked to take a seat. Your therapist will have already reviewed your intake form and a conversation will take place. Massage Therapy is goal-oriented treatment, so you will be asked what brought you in and what you would like the outcome to be. The therapist will then ask a series of questions that pertain to general prenatal safety and then also to your pregnancy specifically. If you are prone to miscarriages, please mention this to your therapist. Answering these questions as specifically and detailed as possible ensures the safest treatment, and the answers to these questions that will determine modifications made throughout the massage. An assessment of the area of complaint will take place after this.

Your therapist will then summarize any risks or benefits to the treatment, what position you will be placed in, draping, the areas being treated and why they are being treated. The, your RMT will demonstrate how to get onto the table and where pillows will be positioned for your comfort, then leave the room and give you enough time to prepare and position yourself on the table without feeling rushed.

During the treatment, frequent check-ins will be made to assure you are comfortable. Pressure and massage techniques will be adjusted and changed based on your feedback. Please feel free to ask your therapist any questions you have! This can be a great time to learn about the human body and we always love to share our knowledge!

Once the treatment is over, you will be given enough time to comfortably get off the table. Home care techniques and exercises will be suggested for you so that you can continue the effects of the massage away from the treatment room and manage any tightness or ailments more effectively. Any suggestions for ongoing treatments will be made at this time. 
How does a massage during pregnancy benefit me?
Holistic wellbeing: A prenatal massage does more than address specific issues you are facing during pregnancy. By regularly getting massages, your overall health (both mental and physical) will be improved.
Better sleep: You may be finding it difficult sleeping since you've gotten pregnant. This phenomenon is known as

pregnancy insomnia

. The relaxing effect of the massage allows you to combat insomnia and sleep better.
Increased circulation: Massage improve the circulation of the blood – this works excellently during a prenatal massage as this facilitates a higher flow of essential nutrients and oxygen to your baby.
Relieve Backache: As the baby grows and increases in weight, the centre of gravity shifts and places increased stress on the lumbar spine (low back) to support an upright position. Soothing massage to the low back can relieve hyper-toned muscles.
Edema/Swelling: A marked increase in blood volume is essential to ensure proper fetal circulation, but this can lead to swelling and compression syndromes. Carpal tunnel, sciatic nerve compression and thoracic outlet syndrome are some of the most common complaints causing pain and tingling. Massage Therapy aims to find and relieve the point of compression.
Stress Relief: Evidence shows that massage has been proven to release hormones dopamine and seratonin, both which are associated with a sensation of pleasure. Cortisol levels associated with the stress response have been proven to drop too. Almost every pre-natal massage will emphasize a relaxation-based approach for these reasons.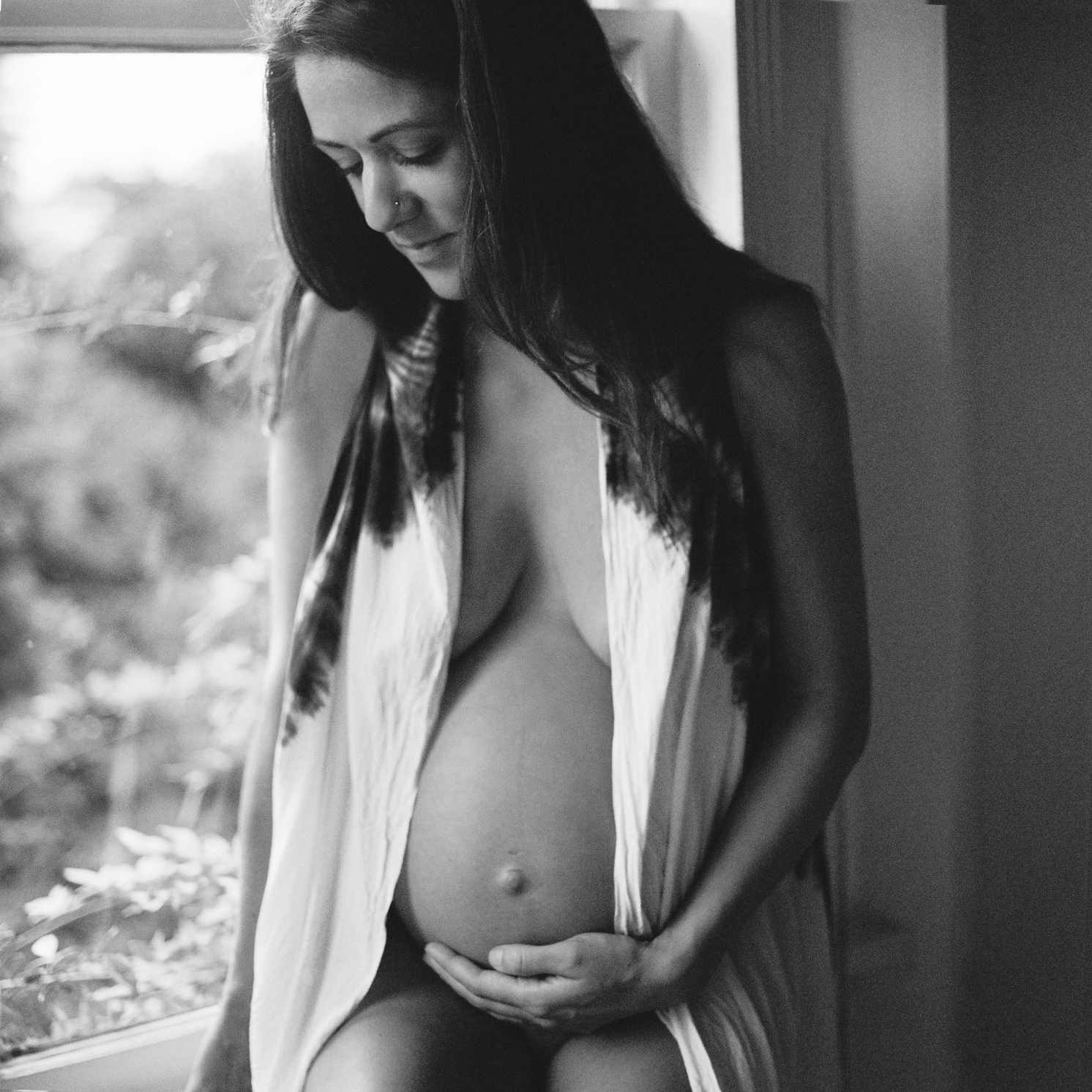 Is there a massage I can book after birth? Is Post-Partum Massage a thing?
Yes! Mothers who have recently given birth greatly benefit from postnatal massages (or post-partum massage), which is a full body massage very similar to the one administered during pregnancy.
Post-partum, or "fourth trimester" massage as some call it, can be both an exciting and over-whelming time. Physical changes can remain up to 6 months post-pregnancy as the body tries to return to a pre-pregnancy state. Massage Therapy can play an important role in this stage as well.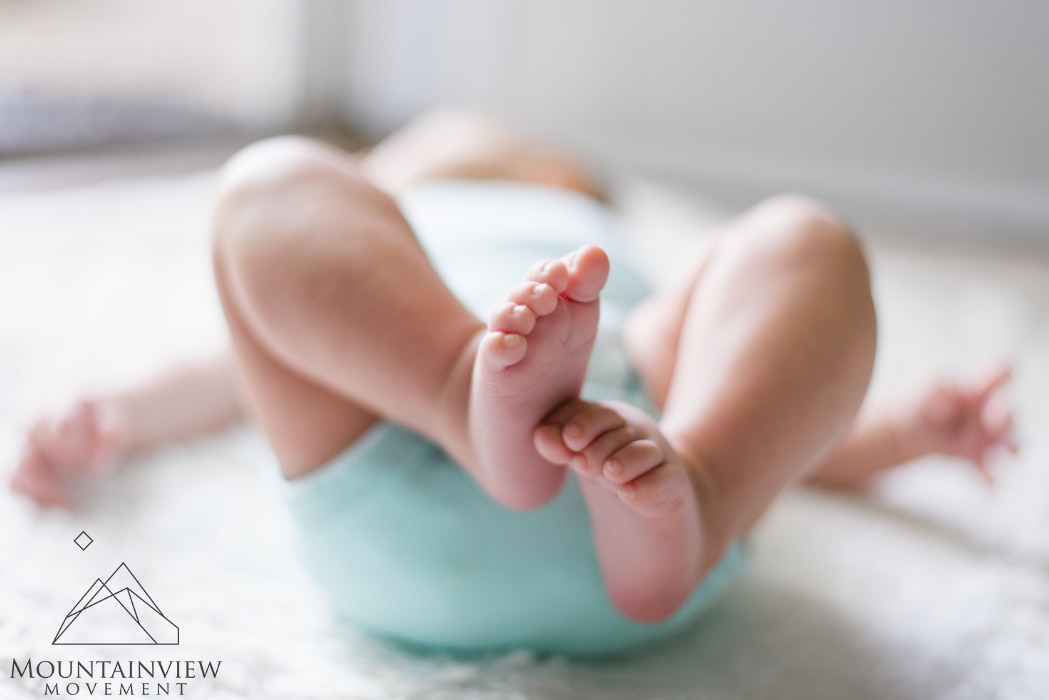 Here are a few benefits of post-partum massage:
Post-Partum Insomnia: Rest and sleep levels can be strained and difficult to manage at this time. Evidence has shown marked increase in sleep levels after treatments for part-partum women struggling with insomnia. Not only is it beneficial within the treatment room, but your therapist can suggest homecare techniques that can aid your sleep cycle at home as well.
Post-Surgery Recovery: Approximately 4-6 weeks post delivery, you may asked to be cleared by a doctor to begin massage treatment focusing on scar work. Treatments can aid with aid with breaking down adhesions and realigning scar tissue.
Relaxation: You may take this time to focus on turning your attention back to yourself, practicing mind-body connection and calming the sympathetic nervous system (flight or flight response).
How do I book a prenatal massage near me?
Now that you're familiar with what prenatal massage, you must be wondering, how can I happen to find a prenatal massage near me?
The great news is, if you're based in Vancouver, you can head on over to our booking website & book yourself an appointment right now with one of our lovely therapists! Mountainview Movement is one of the leading registered massage therapy clinics in Vancouver and is proud to host the very best prenatal massage Vancouver has to offer!
PS. No two pregnancies are the same. If your area of complaint is not mentioned here, or if you have further questions we would be happy to speak with you. You may call or email the clinic at any time. There is no expectation to book, we want you to feel comfortable and educated in your decision, always.
Pregnancy photos are Amanda Jean Cooper originals

Thank you so much for your beautiful work and sharing it with our community.